(DUO) SINDI – BELLA Threesome escorts Athens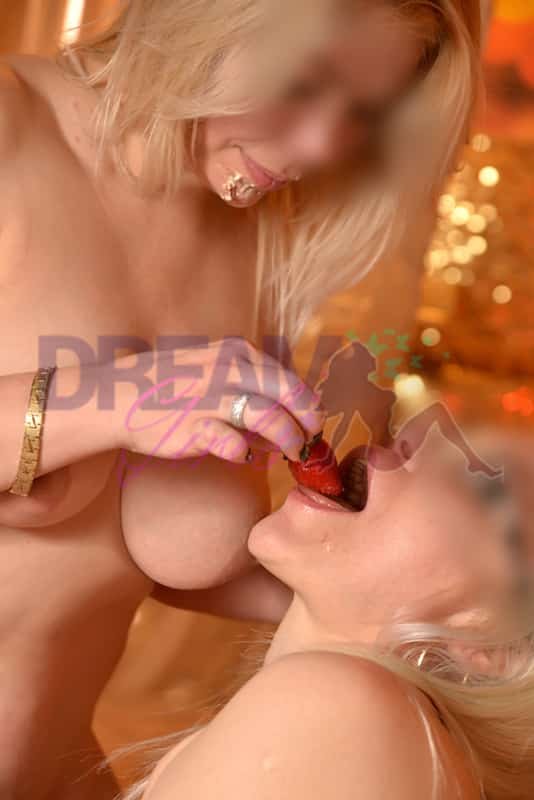 Threesome escorts Athens – Lesbian duo – Παρτούζες
Βίωσε το πιο καυτό bachelor party και το πιο ονειρεμένο σεξ της ζωής σου με τις threesome escorts Athens μας! Sindi και Bella θα σε παρασύρουν στο πιο ερωτικό τρίγωνο!
Περιμένεις πολύ καιρό, βαρέθηκες και θέλεις κάτι το extreme!
Αρπαξε την ευκαιρία με τις απίθανες hot παρουσίες
threesome escorts Athens Sindi και Bella!
Τέτοιο δίδυμο ηδονής,ο κόσμος έχει να δει από τις
Dreamgirls Alexia – Zeta και Alexia – Penny! Μιλάμε για τεράστιο επίπεδο pornstar sex και
kinky σεξ! Παραδείγματα άπειρα για αυτές τις playboy models escorts, vip escort girls και τις elite models!
Η πολυκατοικία που μένουν καθημερινά έχει να λέει για τα βογγητά των 2 αυτών 'bad girls'!
Καυλωμένες και υγρές, μόνιμα.. η Bella στραπονάρει τη Sindi στον κώλο.. Η Sindi γλύφει το στραπό και βάζει δάχτυλο στη Bella που με τη σειρά της τη χύνει με μανία!
Τι υπέροχη εικόνα.. SQUIRTING και οι δυό τους να ανταλλάσουν τα υγρά.. υπέροχο δέρμα και μεγάλη απόλαυση στον χώρο.. αυστηρώς ακατάλληλο θέατα για κάτω των 18 ετών!
Δείξε τους τον ανδρισμό σου ( αν αντέχεις ), κάνε την υπέρβαση, αξίζεις τα καλύτερα κορίτσια!
Δες την anal escort Kristi, φίλη της Sindi!
Οι Dreamgirls escorts sexy και προετοιμασμένες για όλα, ψάχνουν τον αφέντη που θα τις δαμάσει!
Τι κι αν έχεις μεγάλη εμπειρία από hardcore sex.. τι κι αν είσαι άπειρος στο σεξ,
squirting threesome duo Sindi και Bella είναι ό,τι καλύτερο μπορεί να φαντασιωθεί! Η απόλυτη ηδονή για το κάθε γνήσιο αρσενικό!
Είναι εύκολη η απορία!
Anal ή Squirting Duo? Η μήπως θες ένα καυτό threesome escorts athens experience?!
Το χεις? να χύσεις τέσσερεις φορές και να σε χύσουν άλλες τόσες? Ατελείωτη εκτόξευση υγρών από αυτές τις δύο καύλες escorts athens!
Ρωσίδες call girls υπάρχουν αρκετές στο γραφείο μας, όπως και συνοδοί πολυτελείας, όμως πρέπει να σας πούμε ότι αυτό το ντουέτο ξεπερνάει κάθε φαντασία!
Πάρε τώρα για threesome στο +306985649084!
Το καλύτερο bachelor party που έχεις σκεφτεί ποτέ με τις Dreamgirls!
+306985649084
https://yourescorts.gr/
https://escortsmykonos.com
Το γραφείο μας αποδεικνύει το ενδιαφέρον του προς τον πελάτη και περήφανα δηλώνει ότι εγγυάται μηδενική χρέωση,
εφόσον η εμφάνιση της κοπέλας από κοντά δεν είναι η ίδια σε σχέση με αυτήν της φωτογραφίας στη σελίδα μας.
Με την εγγύηση του πιο αξιόπιστου γραφείου Dreamgirls!
Πάρε τις κοπέλες με ένα φίλο σου σε ένα αξέχαστο bachelor party!
Αξέχαστες οι αδερφές Herzikova, Diana και Alina!
Σημ.: Πάτα πάνω στην καμπάνα να γίνεις SUBSCRIBER να ενημερώνεσαι πρώτος!
If you want Mykonos call girls, you can visit our website with escorts
CALLGIRLSMYKONOS
Dreamgirls escort agency presents these elegant threesome escorts Athens, city tours from Russia and albania!
Enjoy our elite escorts Athens!
Their names are Sindi and Bella! They are super tight and they speak many langs, like English, Russian Greek, Albanian and even Chinese!
First of all, as you see in our escort page ,you can call us for the most elegant girls!
Bella, with her kinky attitude is a sexy lady! She just came in Athens and she just enjoys squirting a lot and cumming all the way!
She likes anal sex and quality! Sindi is a woman with good taste and a tight ass ready to be ripped out!
They are made for love and kinky games in bed…
You can shoot your hot semen in their faces! Definitely, these threesome escorts athens are ready for a porn shoot!
Many men think that these threesome escorts athens duo are the hottest in greece! you can enjoy fucking them in many positions, like 69!
Speaking of the devil, they want real males, because they like hardcore sex!
Sindi will present to you the real world of a true woman's senses and harmony.
So, do not waste time ! Call now at +306985649084 (whatsapp or viber ) !
Definitely have to make love with these elegant threesome escorts, while you are in Athens!
Call now or send a message at our agency (+306985649084)!
Available working hours for these hot Dreamgirls Athens escorts: 16:00-22:30
Our agency proves the interest to our customers and proudly guarantees no charge in case the appearance of the girl is not attached with the one of the picture online.
100% guarantee, verified girl!
Out-Call &Incall escorts lesbian duo:
1 hour: 280 e
1,5 hour: 400 e
2 hours: 520 e
3 hours: 750 e
12 hours: 2400 e
Country: Russia ( Bella ) , Albania ( Sindi )
Sexual preference: Bisexual
Languages: Russian – English – Chinese – Albanian – Greek.
Escort Services of premium escorts Sindi-Bella (threesome escorts athens) or Victoria Anal Escort:
2 Cums – Free oral – Kissing with tongue – Sex in different positions – Position 69 – Cum on body
Cum on face – Escort – Erotic massage – Feet fetish – Bachelor – 2 Men – Lesbian – Cum in mouth – DFK – striptease – masturbation –
Extra Balls – Role game – Group sex – Sexy toys – Light submission – Light domination – Anal rimming .
Extras: Anal +30 ( Sindi ), Squirting +30 ( Bella )
Escort Videos you might like
It seems we can't find what you're looking for.
Enter your email to receive latest discounts on our exclusive escorts
0 out of 5 stars (based on 0 reviews)
There are no reviews yet. Be the first one to write one.